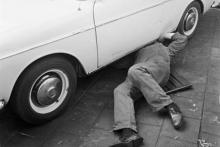 The new version of eif-services.eu is now operational!
A new Drupal 10 installation was preferred over an attempt to migrate the old site from Drupal 7. After a learning phase in a homemade "sandbox", where various modules and themes were also tested, the installation/configuration procedure has been repeated on the server you are currently visiting. Then a few nuts were tightened (in a sub-theme), and finally a backup procedure was scripted.
Content from the old site that is not obsolete will be incorporated in the coming weeks: feel free to subscribe to the RSS feed of the News and Reports pages.